Congratulations to the Jobeloo team from the Netherlands. All the best with your new business and we are proud to be your digital partner.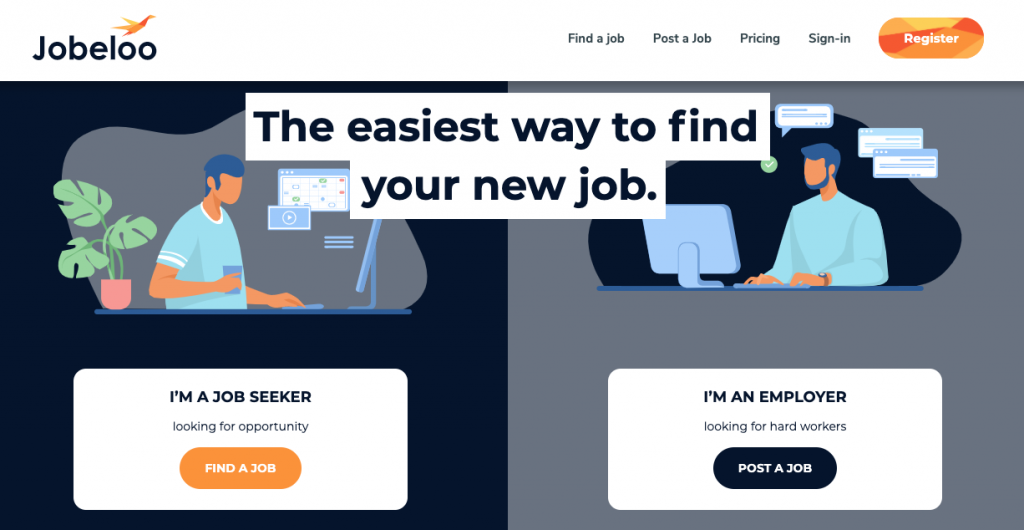 Make Recruiting Your Competitive Advantage
Talent is a top priority for all startup founders and executives. Jobeloo offers a way to completely optimize your entire recruiting process. Find better candidates, conduct more focused interviews, and make data-driven hiring decisions.
"Jobeloo offers job seekers and employees a platform to connect."
Contact Jobeloo:
www.jobeloo.com
hello@jobeloo.com
Amsterdam
Netherlands