Congratulations to the Future Rhinos Team with your new website.
We are super proud to partner with you on this exciting NFT Project for Rhino Conservation!
ABOUT FUTURE RHINOS
Future Rhinos will be a collection of 9 999 unique NFTs with its main goal to raise sustainable funding for circular rhino conservation impact. A circular approach includes people, planet and youth – one not more important than the other.
The name comes from our goal to conserve future rhinos (the species in general) by using NFT technology.
WHY WE DO WHAT WE DO
We believe in shifting to a world where impact is just as important as profit across all sectors. Building sustainable and circular impact strategies and designing them with and for people, planet and youth.
The 3 pillars to sustainable impact:
PEOPLE
PLANET
YOUTH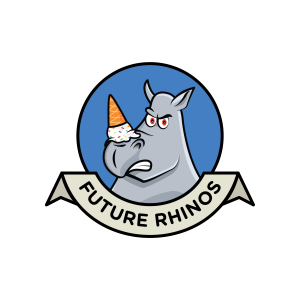 GET ALL THE OFFICIAL LINKS HERE
FAQs About the Project
What is the Mint Price & Supply?
There will be a total of 9 999 Future Rhino NFTs available.
Mint price: 0.09 ETH + gas.
Whitelist members will be able to mint at a reduced rate of 0.07 ETH.
Where can I buy and sell the Future Rhinos once the minting is finalised?
You'll be able to buy and sell Future Rhinos on https://opensea.io/
What is the utility of owning a Future Rhino NFT?
For NFT buyers, this will not be a donation but an NFT investment for themselves with a real-world impact on rhino conservation.
NFT holders will have voting rights on future projects. Holders may also suggest charities in the conservation space that they want to get involved with.
Holders will automatically be entered into community giveaways such as:
To attend a dehorning (a crises response to poaching)
To an ultimate safari (see the rhinos in the wild)
Follow our social channels to stay in the loop for whitelisting opportunities, community giveaways & crypto wallet airdrops.
If we want thriving wildlife, we need thriving communities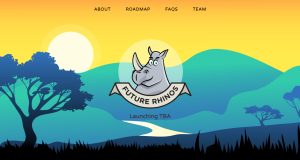 Make sure you Follow Future Rhinos to stay in the loop for whitelisting opportunities,
community giveaways & crypto wallet airdrops.